ソラノモリSayuRI I phone ケース "根っこと光" 6 / 6s / 7 / 8 対応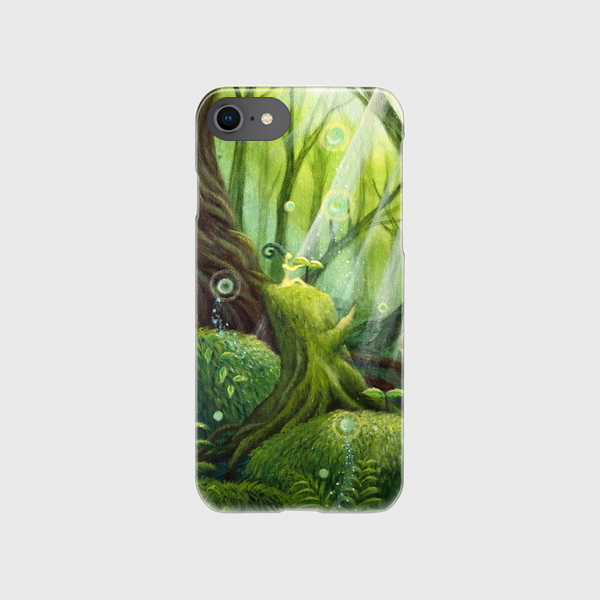 ソラノモリSayuRI I phone ケース "根っこと光" 6 / 6s / 7 / 8 対応
ソラノモリSayuRI I phone ケース "根っこと光"
スマホケース(透明)
I phone 6 / 6s / 7 / 8 対応
こちらの商品は受注生産の為、ご注文頂いてから5営業日後に配送となります。
注意事項:
高温の場所に置いたり、落としたりすると破損の原因になります。
お取り扱いには十分お気をつけ下さい。
また、利用中にケースが破損してしまった場合の返品、交換は受け付けておりませんので
宜しくお願いいたします。
その他のサイズは
https://www.soranomorisayuri.com/categories/1854825
*This item will be delivered on 10/24(Sat) at the earliest.
*Tax included.
*Additional shipping charges may apply, See detail..
About shipping fees
The shipping fee for this item varies by the shipping method.
Customers can choose the shipping method at time of purchase.
郵便定形外 送料無料

Shipping Fees are the same all over country inside Japan 0JPY
EMS

This shipping supports package tracking and compensation for damages.

Regional setting

Afghanistan

Bangladesh

Bhutan

Brunei

Cambodia

China

Guam

Hong Kong

India

Indonesia

Laos

Macao

Malaysia

Maldives

Marshall Islands

Micronesia, Federated States Of

Mongolia

Myanmar

Nepal

North Korea

Northern Mariana Islands

Pakistan

Palau

Philippines

Singapore

South Korea

Sri Lanka

Taiwan

Thailand

Timor Leste

Vietnam

Australia

Christmas Island

Cocos (Keeling) Islands

Cook Islands

Fiji

French Polynesia

Kiribati

Nauru

New Caledonia

New Zealand

Niue

Norfolk Island

Papua New Guinea

Pitcairn

Samoa

Solomon Islands

Tonga

Tuvalu

Vanuatu

Wallis and Futuna

American Samoa

Anguilla

Antigua and Barbuda

Aruba

Bahamas

Barbados

Belize

Bonaire, Sint Eustatius and Saba

Canada

Cayman Islands

Costa Rica

Cuba

Dominica

Dominican Republic

El Salvador

Grenada

Guadeloupe

Guatemala

Haiti

Honduras

Jamaica

Martinique

Mexico

Montserrat

Netherlands Antilles

Nicaragua

Panama

Puerto Rico

Saint Barthélemy

Saint Kitts and Nevis

Saint Lucia

Saint Martin

Saint Pierre and Miquelon

Saint Vincent and the Grenadines

Sint Maarten

Trinidad and Tobago

Turks and Caicos Islands

U.S. Virgin Islands

United States

Virgin Islands, British

Bahrain

Cyprus

Iran, Islamic Republic Of

Iraq

Israel

Jordan

Kuwait

Lebanon

Oman

Palestinian Territory, Occupied

Qatar

Saudi Arabia

Syria

Turkey

United Arab Emirates

Yemen

Aland Islands

Albania

Andorra

Armenia

Austria

Azerbaijan

Belarus

Belgium

Bosnia and Herzegovina

Bulgaria

Croatia

Czech Republic

Denmark

Estonia

Faroe Islands

Finland

France

Georgia

Germany

Gibraltar

Greece

Greenland

Guernsey

Holy See (Vatican City State)

Hungary

Iceland

Ireland

Isle of Man

Italy

Jersey

Kazakhstan

Kosovo

Kyrgyzstan

Latvia

Liechtenstein

Lithuania

Luxembourg

Malta

Moldova

Monaco

Montenegro

Netherlands

North Macedonia

Norway

Poland

Portugal

Romania

Russia

San Marino

Serbia

Slovakia

Slovenia

Spain

Svalbard and Jan Mayen

Sweden

Switzerland

Tajikistan

Turkmenistan

Ukraine

United Kingdom

Uzbekistan

Argentina

Bolivia

Brazil

Chile

Colombia

Curaçao

Ecuador

Falkland Islands (Malvinas)

French Guiana

Guyana

Paraguay

Peru

Suriname

Uruguay

Venezuela

Algeria

Angola

Ascension Island

Benin

Botswana

Burkina Faso

Burundi

Cameroon

Canary Islands

Cape Verde

Central African Republic

Ceuta and Melilla

Chad

Comoros

Congo

Congo, The Democratic Republic Of The

Côte d'Ivoire

Djibouti

Egypt

Equatorial Guinea

Eritrea

Eswatini

Ethiopia

Gabon

Gambia

Ghana

Guinea

Guinea Bissau

Kenya

Lesotho

Liberia

Libya

Madagascar

Malawi

Mali

Mauritania

Mauritius

Mayotte

Morocco

Mozambique

Namibia

Niger

Nigeria

Reunion

Rwanda

Sao Tome and Principe

Senegal

Seychelles

Sierra Leone

Somalia

South Africa

South Sudan

Sudan

Tanzania

Togo

Tristan da Cunha

Tunisia

Uganda

Western Sahara

Zambia

Zimbabwe

Bermuda

Bouvet Island

French Southern Territories

Heard Island and McDonald Islands

Indian Ocean Territory, British

Saint Helena

South Georgia and the South Sandwich Islands

Tokelau

United States Minor Outlying Islands

SAL

Shipping Fees are the same in all countries outside Japan ¥ 600
Reviews of this shop
150枚限定 宙音 ソラヲト 3rd Album 'Circle Of Life' NEW アルバム 送料込み

このたびはありがとうございました! 視聴したところ、私も娘たちもとても気に入り目を閉じて聴き入りました(^-^) 娘たちに至っては「聴いていたら靴下を脱ぎたくなった!」「なんだか踊りたくなった!」と音楽が体や心に直結しているのだな~と感じましたのですぐに発注させていただきました(*^-^*) 発注後は早々にご発送いただき感謝いたします。 これからまた楽しみます(^-^) 気持ちのよいお取り引きをありがとうございました!

この度はご注文頂きありがとうございました。そして、素敵なご感想もありがとうございます。素敵なご感想これからの活動の心の支えにもなります。これからも皆さんが喜んで頂けるような曲作りをして行きたいと思いますので今後とも宜しくお願いします。この度はご購入ありがとうございました。